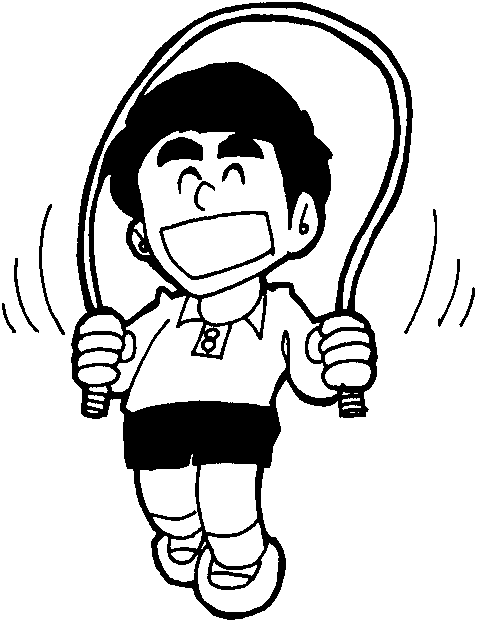 If you were at any time a Japanese elementary school student, it's practically a given that you can jump rope at a professional level. I am not even joking. Japanese kids can jump rope like it's their job. The public school system, subsidized by both the government and the jump rope industry, is largely to thank for this, as they make jumping rope a three-month-long mandatory P.E. staple. Prizes are given out to those who can jump rope the longest, resulting in kids jumping in class, starving during lunch, and wetting themselves on a regular basis. Learning to run while jumping rope is an important skill to learn at this stage in development. The highlight (or, for me, the lowlight) of the year is the school-wide competition that marks the end of the jumping season. This is where kids break out their Nike Shox, trash-talk dictionaries, and carbon fiber jump ropes and proceed to double-jump until their arms almost fall off. This routine is repeated ever year, so that the average elementary school graduate has (roughly) over 13,000 hours of jump-roping experience and no rotator cuffs.
Double-jumping, passing the rope beneath your feet twice in one jump, is not an easy task for a foreigner like me to accomplish. I never was able to do it, and this relegated me to 45th string on any and every jump rope team and exposed me to repeated kickings of sand in my face. You see, Japanese kids have refined jumping rope to a surprisingly deep level, complete with many different jumping styles, such as
Aya
Jumping, alternately crisscrossing your arms with each jump, and
Kousa
Jumping, in which you keep your arms permanently crossed while you jump. At the higher levels both of these techniques are combined with double-jumping, resulting in a whirr of activity that turns a cord of nylon into carbon-hardened steel and a mere elementary school child into its martial arts master, no doubt employable at a thousand different sushi restaurants nation wide. I, meanwhile, was off in the corner, spitting out sand and trying to synchronize my body so that both feet lifted off the ground at the same time.
For those less inclined to individual competition, jumping rope could be turned into a group exercise through utilization of the
O-nawa
, or large rope. This rope, held by one person on each end, was rotated slowly, the goal being to see how many kids could hop in and synchronously jump. I, of course, was still working on my coordination so I usually was relegated to be a holder, since I was tall for my age and could move my arm in a more or less consistent circular motion.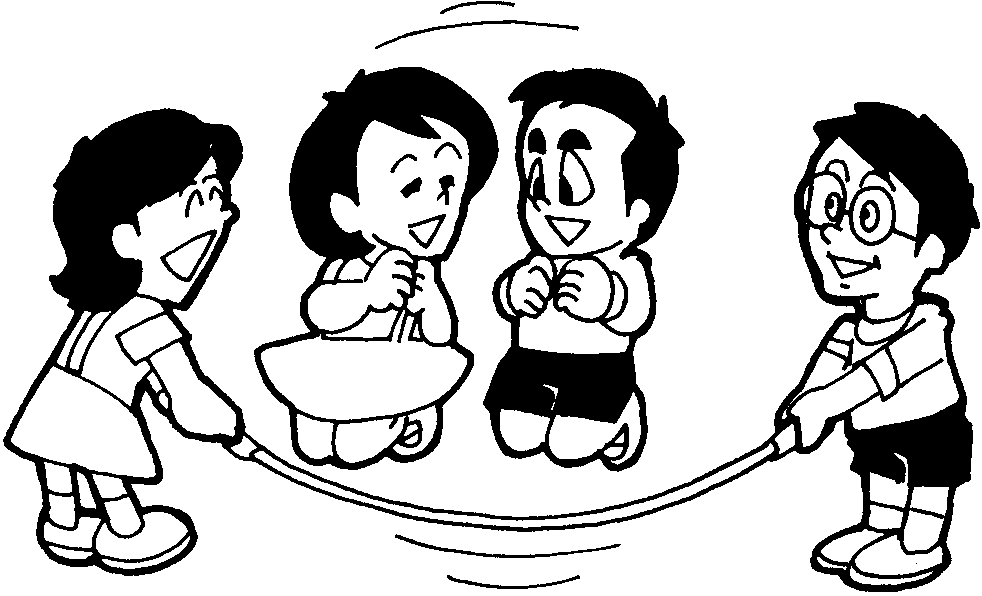 Japan, however, wastes this potentially profitable natural resource, as once the Japanese student graduates elementary, jumping rope is never spoken of again. It is treated as a stage in life that one must go through and then move on, much like soccer is considered in the US. It's something that, regardless of how good you get at it, you must discard it and grow up. This means that now is the prime time in my life to get good at it, so I can reclaim some lost dignity from my youth. So if you'll excuse me, I have some Shox to buy and some sand to kick.



Dann writes from his home in Minnesota where, unfortunately, his mediocre rope-jumping skills are his main way of keeping warm.